Sale!
Angel Amitiel's Ornament
$45.90
FREE SHIPPING
Made in Angelica's jewelry workshop in Holly Jerusalem, this charm represents the angel of Truth and Understanding. Ancient angelic symbols inspired its silver-colored form. An important element is the angel Amitiel's ribbon, which symbolizes awareness of truth, consciousness and understanding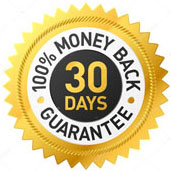 Description
Angel Amitiel, the Angel of Truth and Understanding , helps us to discover truth at different levels. As an angel, she can provide guidance and assistance in making better decisions.
By interacting, connecting and bonding with
the
angel Amitiel, you
can experience
greater happiness and satisfaction in your life. Although your guardian angel is always around, having a charm that symbolizes the angel helps strengthen this connection. Whenever
you
hold the charm,
you
project spiritual energy.
Yo
ur feelings and emotions become stronger. The stronger
y
our message to
y
our guardian angel, the more powerful the effect of your prayer. In other words, holding a charm that
is
strongly connected
to the
angel Amitiel while praying to her will increase the celestial energy that the prayer
generates
.